SCHOCK offers many added values.
SCHOCK develops custom-engineered solutions that successfully stand out from the market with innovative ideas and comfortable features. With long experience and expertise, we design high-quality products with individual additional benefits.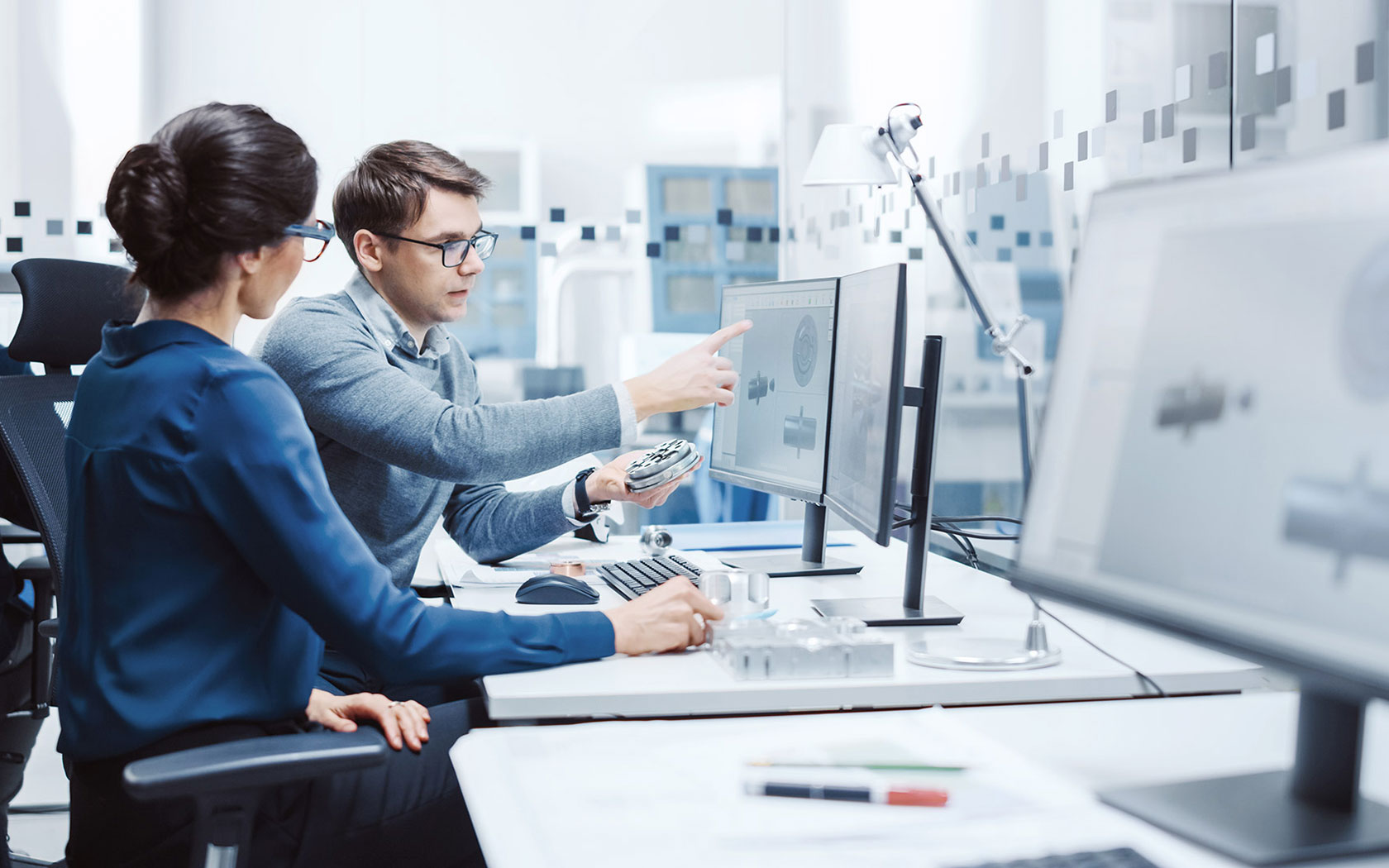 SCHOCK develops individual solutions in co-engineering with our customers. Production-oriented and economical product design is one of our core competencies.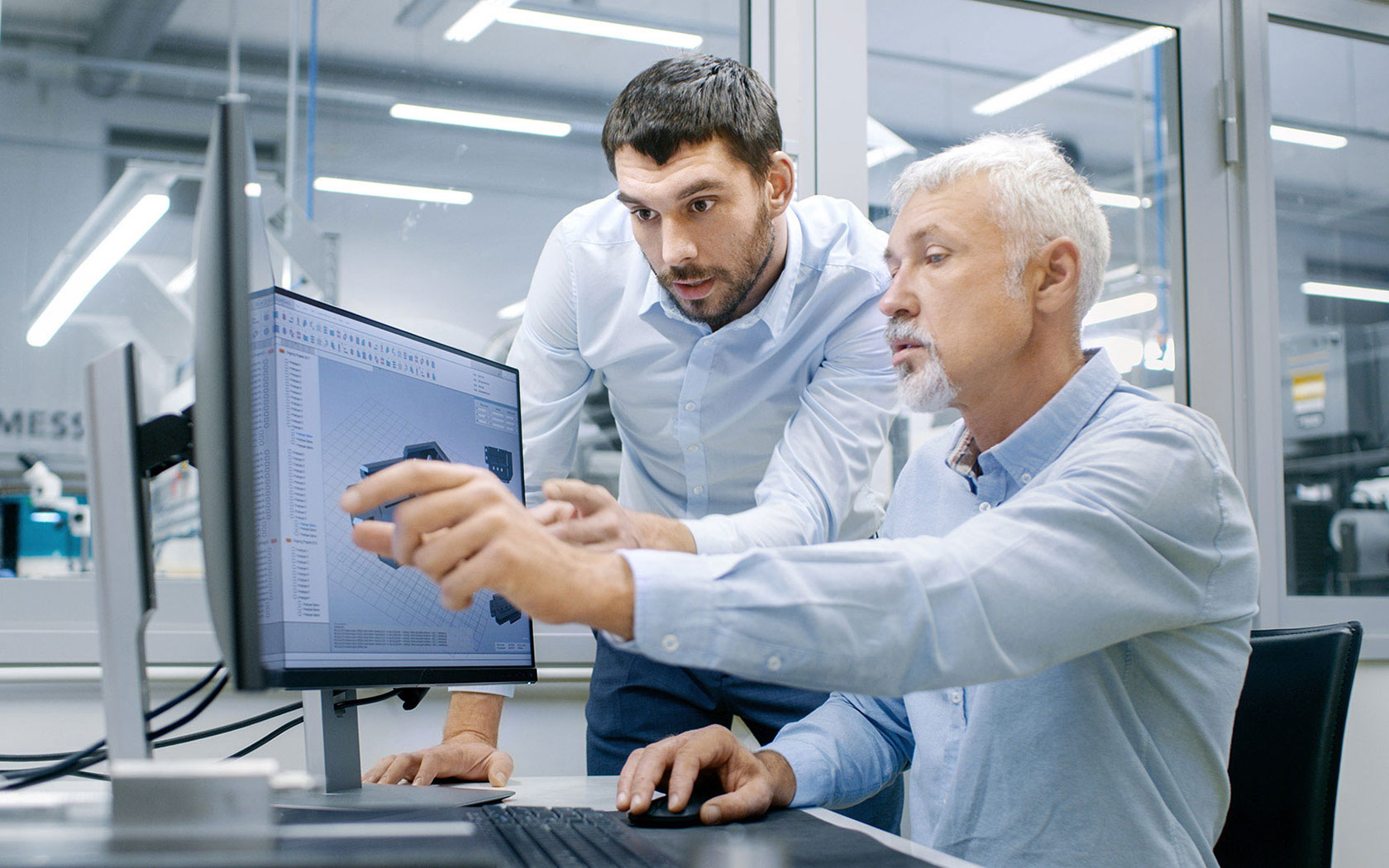 Product design
Based on different customer requirements, we apply advanced technologies in product design and consider alternative materials and surface finishes.
3D simulation & test laboratory
At SCHOCK, all new developments are tested in advance by simulated motion sequences under extreme conditions. Vibration, corrosion and soiling tests exploit limit values and ensure compliance with the required product specifications.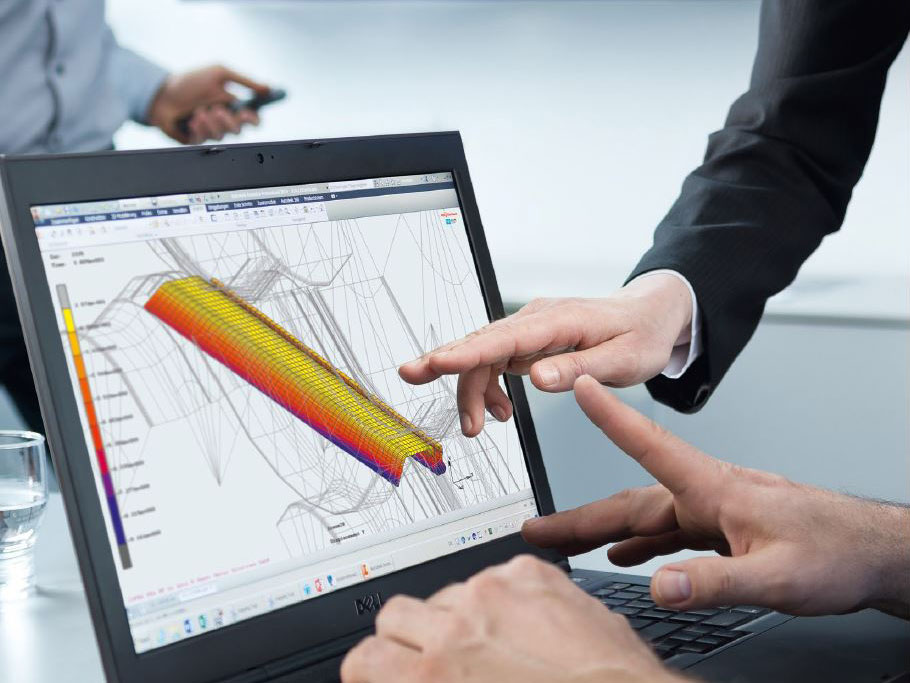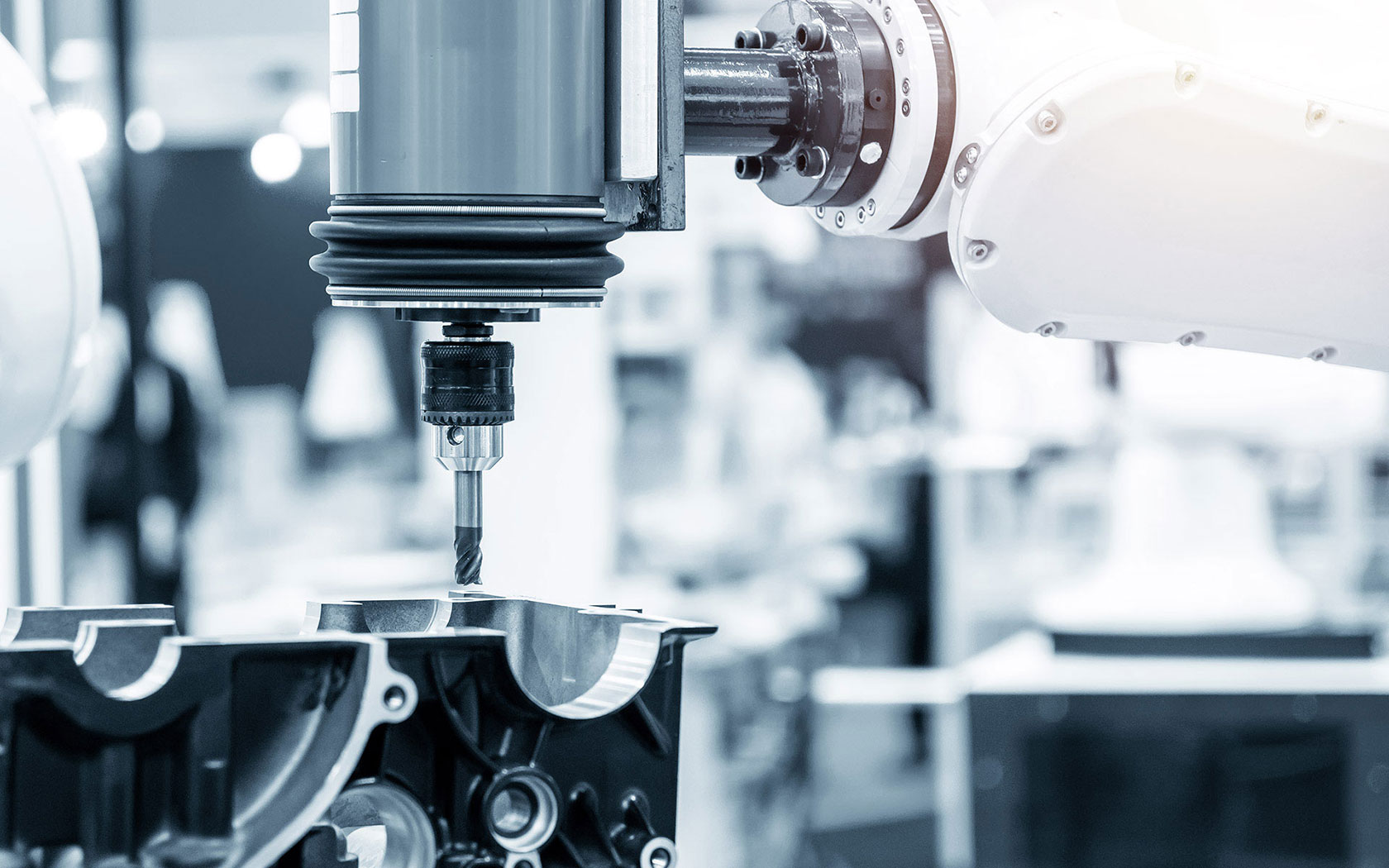 Prototyping
After a successful inspection and test phase, we produce individual functional samples and prototypes in series quality for our customers in short time.
Precision made in Germany.
SCHOCK's core competencies include roll forming technology with a large number of integrated processes. With our roll forming technology we are able to produce individual and high-precision profiles or complete assemblies for our customers.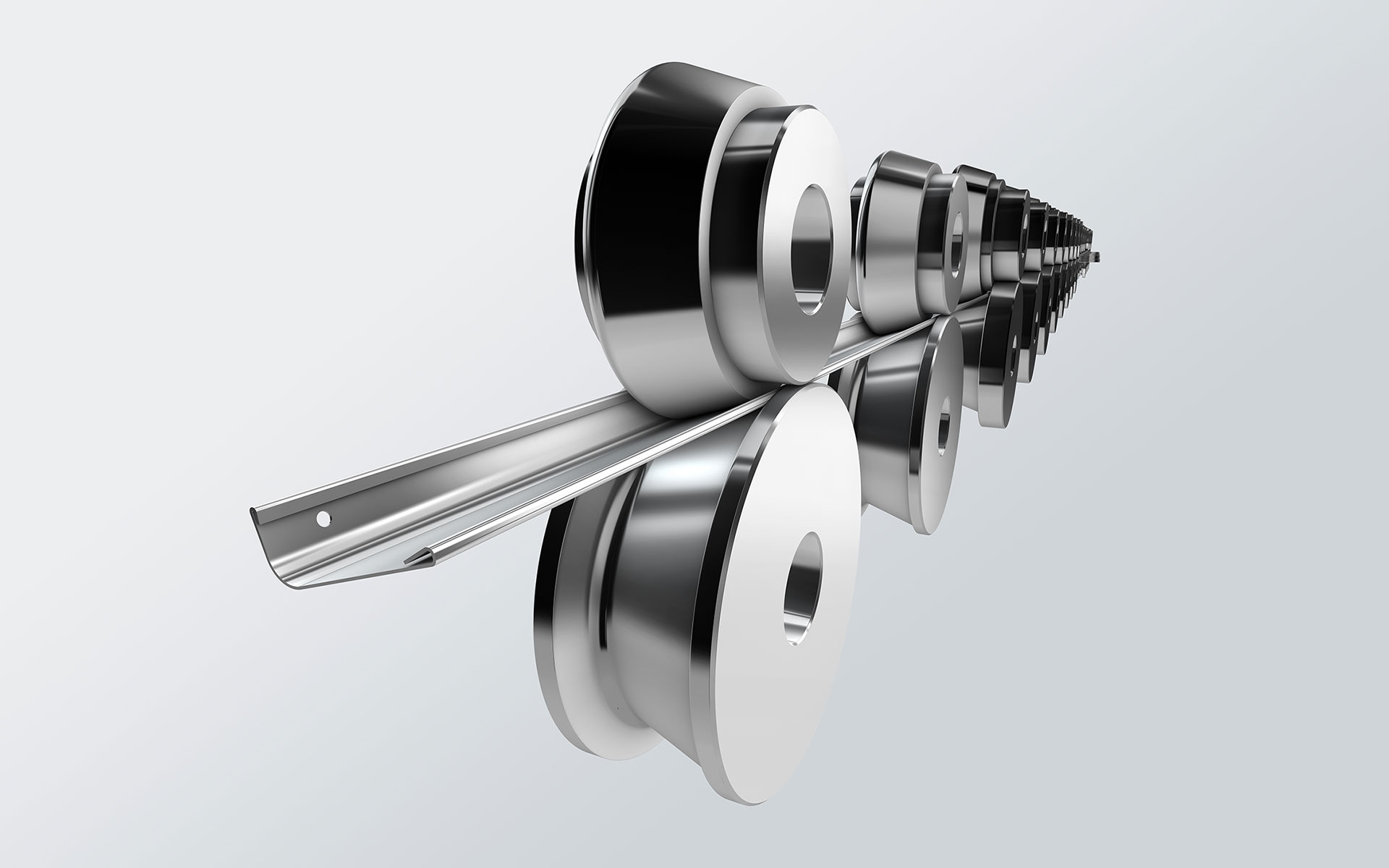 SCHOCK roll forming technology forms the basis for the production of special profiles with extremely tight tolerances and high material utilization.
Due to the almost unlimited possibilities in shaping and mechanical processing, SCHOCK designs individual product solutions with outstanding properties.
The rollforming technology from SCHOCK thus offers a material- and cost-efficient solution in individual designs for all materials that can be cold rolled.
Advantages that convince:
Customized profiles in SCHOCK precision
Unlimited design possibilities
Individual materials
Integrated processes
High material utilization
We realize your customer requirements.
With our high vertical range of manufacture, we offer a wide range of services in metal processing for the manufacture of your complex assemblies.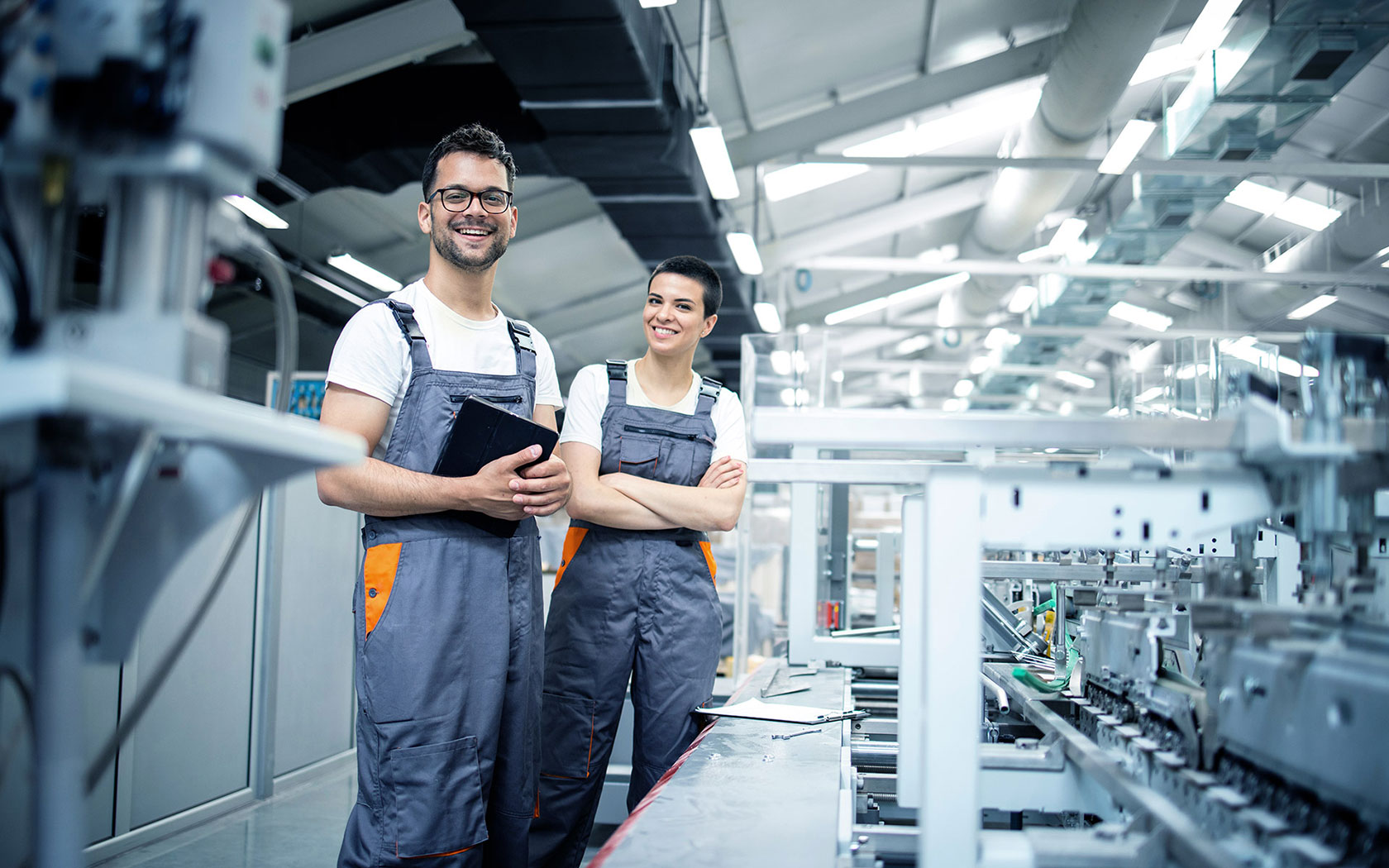 Due to own production sites with modern machinery your customer requirements can be effectively considered and realized.
Service overview:
Stamping
Bending
Punching
Thread forming
Clinching
Orbital riveting
Welding
Joining plastic parts
Individuality through appearance and design.
With SCHOCK powder coating we realize high-performance and visually appealing product surfaces with long-term corrosion protection and individual color design.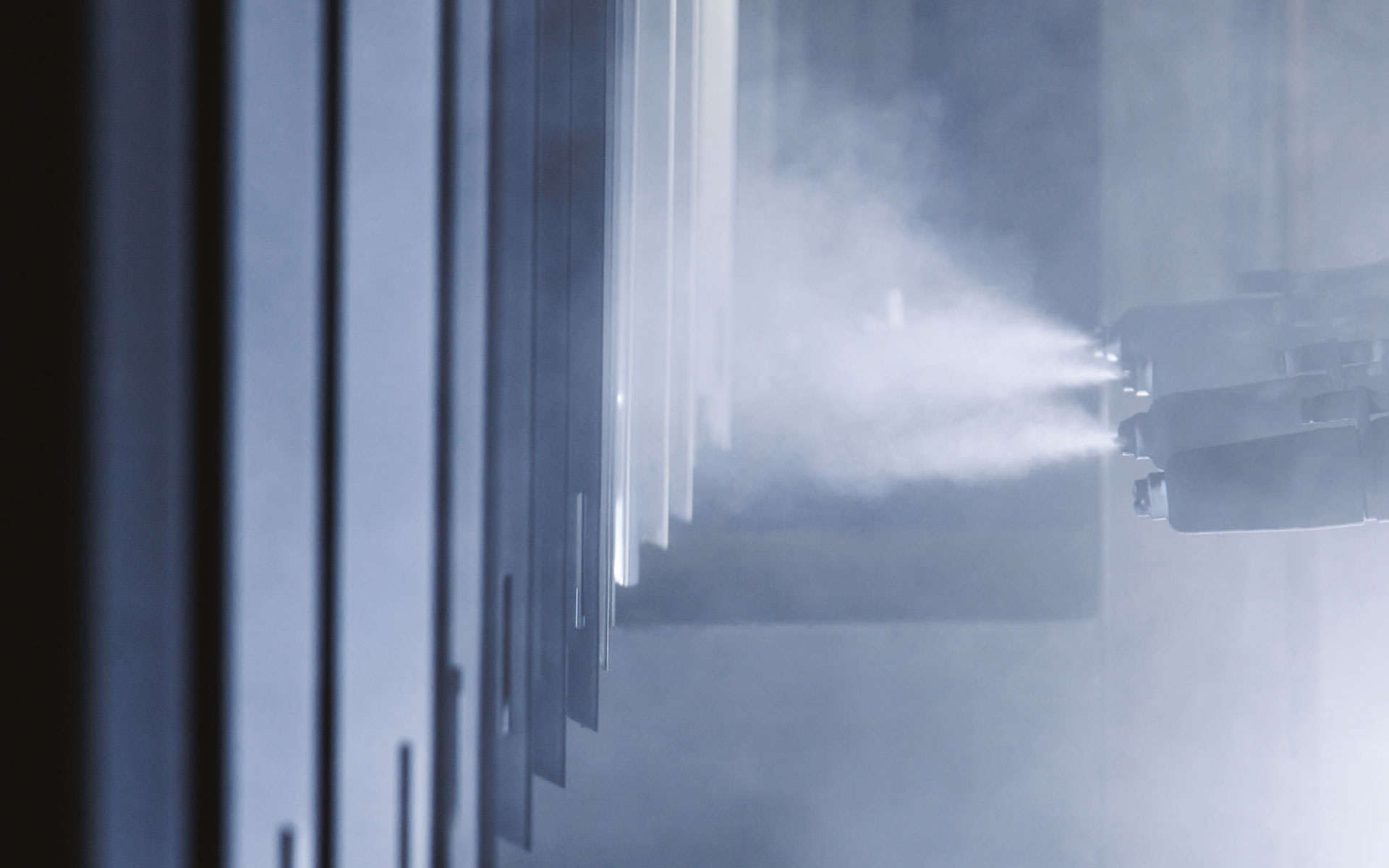 Other surface designs and the processing of pre-painted or film-coated base material are also part of our range of services.
Surface alternatives:
Hot dip galvanizing
Powder coating
Cataphoresis
Passivation
Special finishes
We supply powder-coated telescopic slides in any desired RAL color. This offers you unique creation and design possibilities.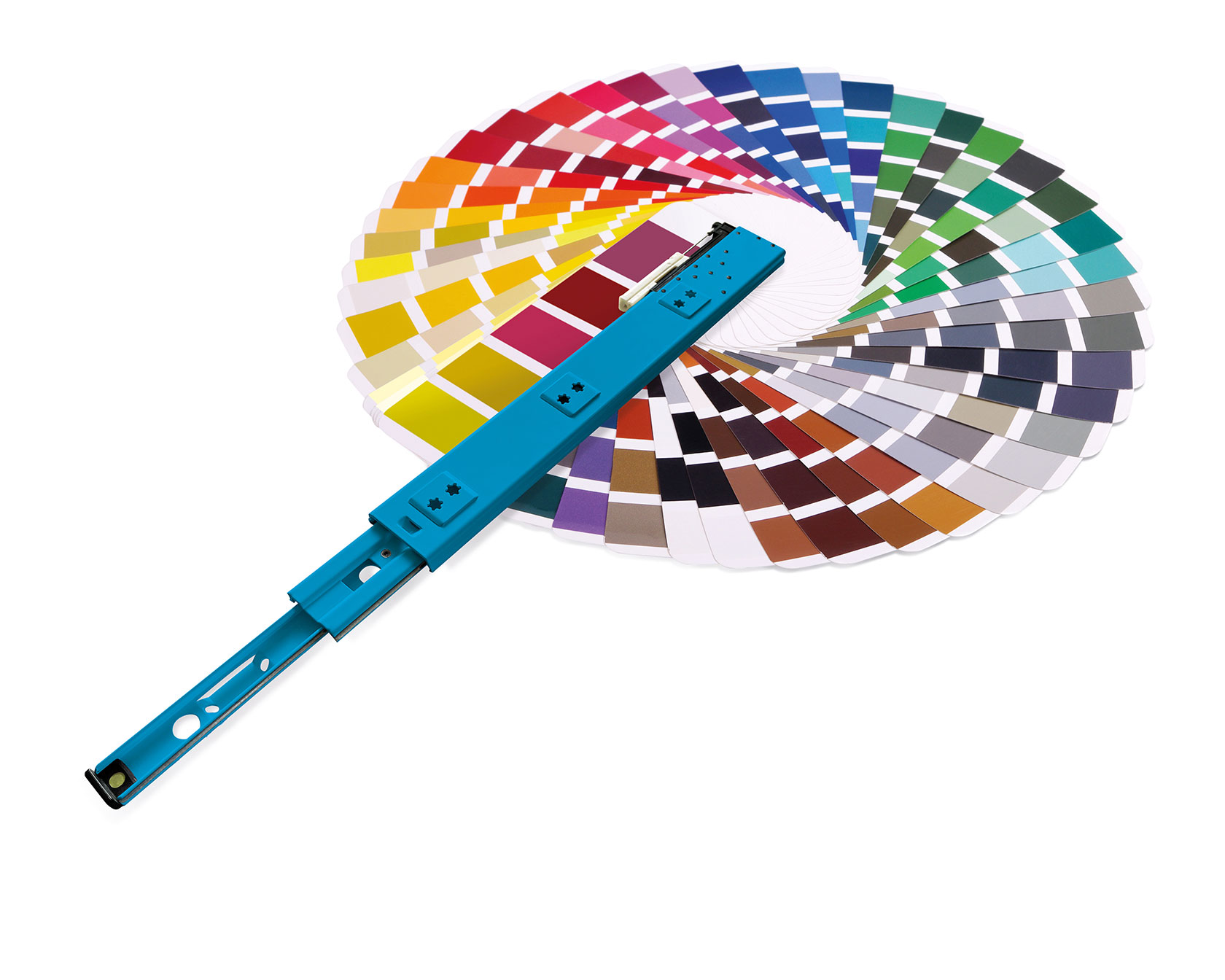 Visible telescopic slides want to be visually particularly appealing. Colored SCHOCK telescopic slides adapt to the design of the installation environment. You get completely new possibilities for your product design and brand staging.
Plastics technology at the highest level.
SCHOCK manufactures sophisticated 1- and 2-component plastic parts with modern machinery. Our competences also include the corresponding mold and tool design.
Based on your customer requirements, we manufacture injection molded parts from small quantities to large series.
In addition, we advise you on product design suitable for production and the economic and energetic design of the tools.
Our machinery includes fully electric high-speed machines and multi-component injection molding machines. All machines are connected online to a server so that all relevant parameters are recorded shot by shot.
Sampling with optimising quality and cycle time
Measurements in our own laboratory
Sampling inspection (PPAP Level 3) with IMDS
Serial production (small and big quantities)
Multi-component injection moulding (rotary plate, index plate, core-back, transfer technology)
Complex technical parts
Visible parts (interior + exterior)
Transparent parts (e.g. light guides)
Insert moulding and overmoulding
Fast-moving parts
Assembling work (component assembly)
Surface coatings (painting, chromium-plate)
Printing
Grinding of plastic waste
Delivery schedules with EDI
Just in time delivery
Highest quality through SCHOCK precision.
Precision in mold making is decisive for the quality of your products. Our experienced mold making team manufactures your molds professionally and functionally.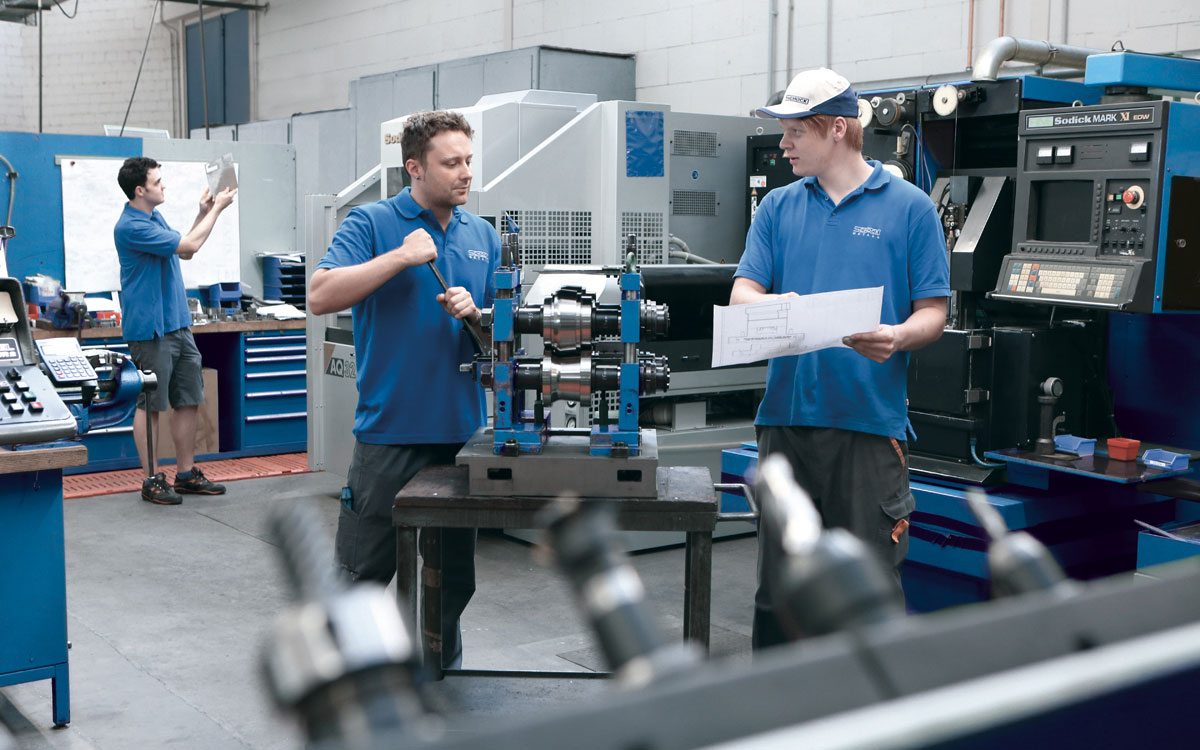 Your project is in the best hands at SCHOCK. Our experienced engineers use state-of-the-art methods to plan all resources and guarantee on-time production.
In addition, we supervise your tool over its entire life cycle. In mold and tool making, we work with high-quality milling machines, wire and die-sinking EDM machines, and modern CNC-controlled grinding machines.
Injection molds
Multi-component molds (rotary plate, index plate, core-back, transfer technic)
Insert moulding
Stack moulds
Gas assist injection moulds
In mould decoration moulds (IMD)
Injection compressing moulds
Thermosetting moulds
Spindle technics
Die casting moulds (Zn, Al, Mg)
Prototyping and moulds for low quantities
Deburring tools
Gauges, devices, Handling, …
Our competence is your advantage.
Our process-controlled assembly machining up to the manufacture and delivery of complex assemblies rounds off the range of production and services within SCHOCK.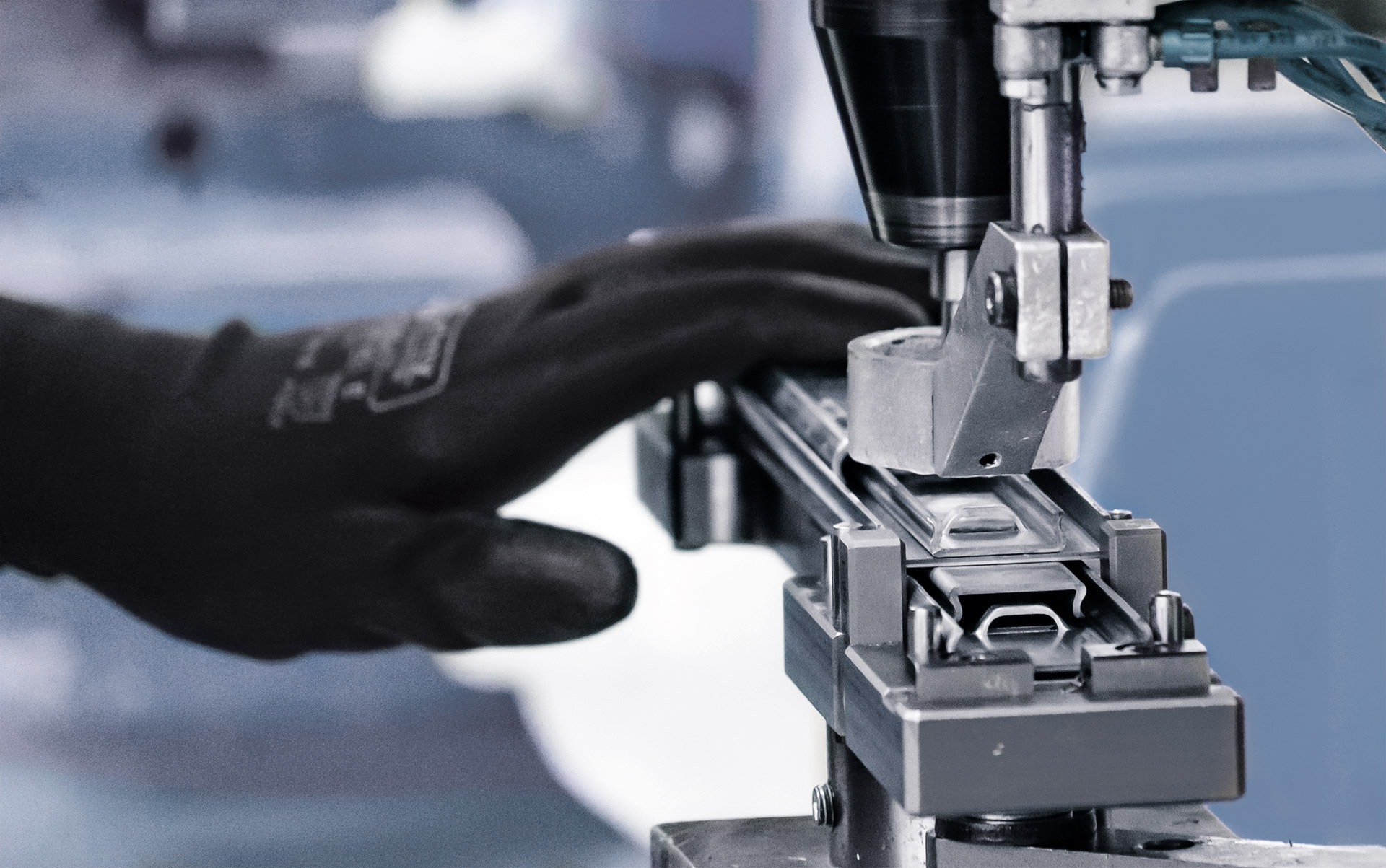 We offer our customers a comprehensive procurement, manufacturing and delivery service at the highest level. Benefit from reliable supply and added value by cooperating with a high-performance partner.
Service overview:
Assembly of kinematic components
Manufacturing of complex assemblies
Stable supply chains from European manufacturing
Central logistics
Complete value creation from a single source
Logistics Hub / Online Trade
Fast and reliable delivery capability 4.0
At our main logistics hub in Germany, we stock a constantly growing range of over 150,000 products in more than 200 product categories for industry and trade for the whole of Europe.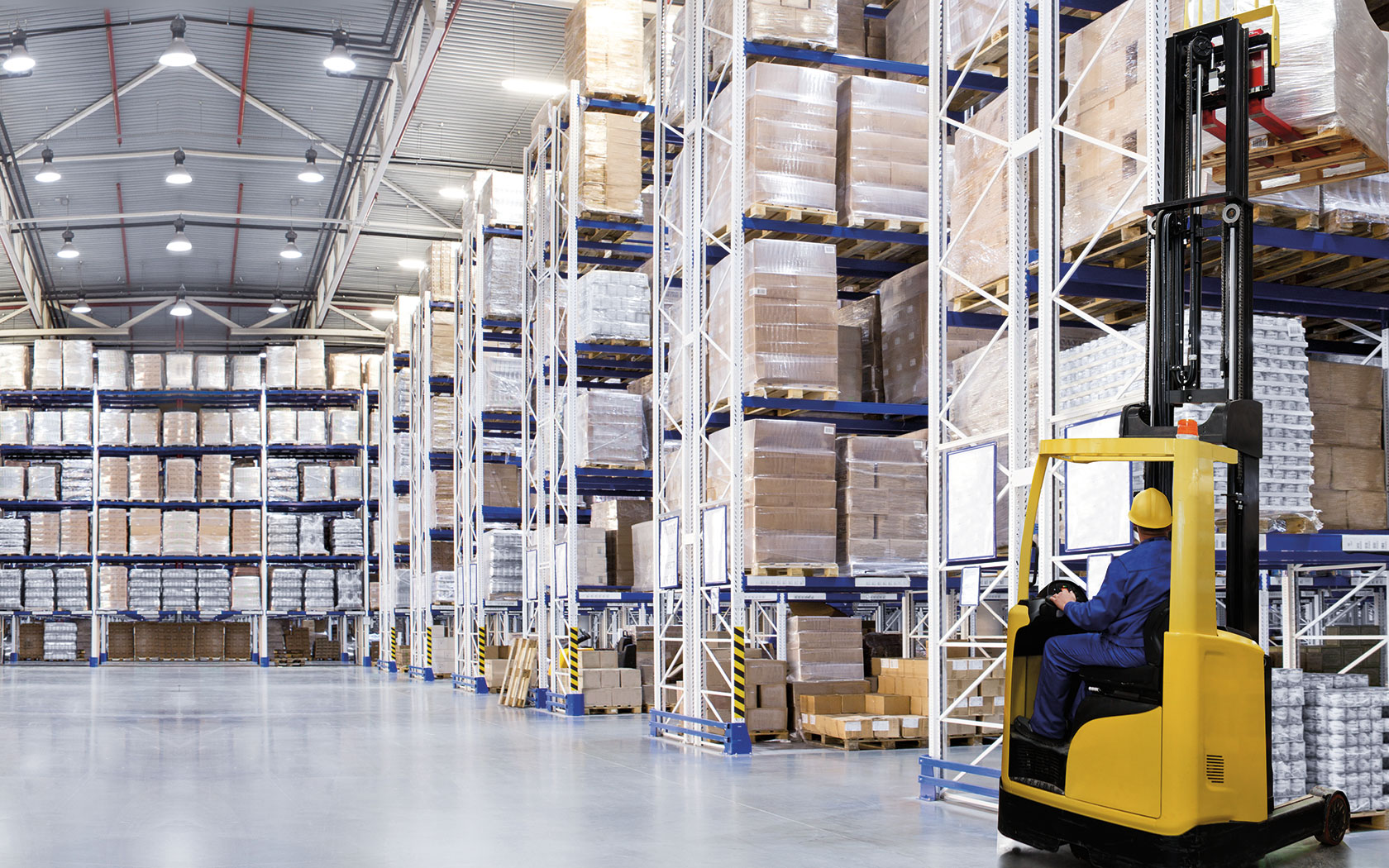 With our large European logistics center and an innovative online store, we offer buyers a new and highly efficient procurement option with extremely short response and delivery times.
These performance advantages are rounded off by our specialized and competent service team, which is available to advise our customers.
Leistungsübersicht:
Europäisches Logistik-Zentrum
Kommissionierung und Verpackung
Transport- und Logistikdienstleistung
Fachkundiger Beratungs-Service
Eigene Lagerhaltung
Termingerechte Lieferung ab Stückzahl Eins